Headbanger's Wall
Quick View
Like an icepick to the face, Within the Ruins arrives with an electric surge of sudden pain. An unrelenting end of the world assault of the cataclysmic convergence of metal and hardcore, with bits of blackened death and mid tempo madness to spare, the MA master blasters are here to crash the crossover party. Summoning the primitive spirit of the singular moment when the heaviest of metal first smashed into a circle pit, Within the Ruins reignite the flame with sharp fury.
Quick View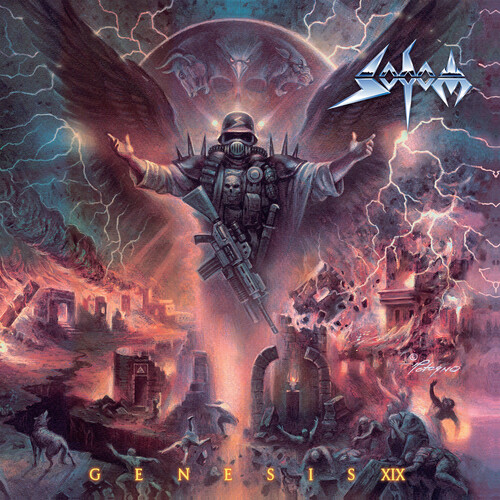 Sodom is a German thrash metal band from Gelsenkirchen, formed in 1981. Along with Kreator, Destruction and Tankard, Sodom has been referred to as one of the "Big Four" of Teutonic thrash metal. While three of those bands (except Tankard) created a sound that would influence the death metal and black metal genres, Sodom's early music style would greatly influence many late 1980s and early 1990s black metal bands more than others.To date, Sodom has released fifteen studio albums, three live albums, two compilation albums and seven EPs. Sodom is one of the best-selling thrash metal acts of all time, having sold over eight million records.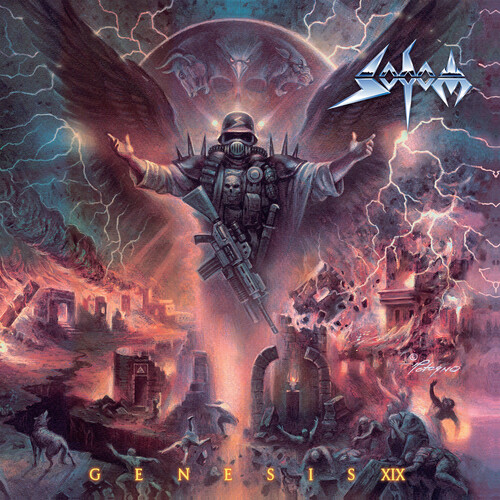 Quick View
Russian Technical / Progressive Blackened Death Metal overlords Odem return with their Highly Anticipated second album! Moribund Records is proud to welcome Odem to the cult with the release of the band's second full-length album. Beginning with an ascendance into the eerie dark, Odem immediately overtakes all listeners with technical yet heavy-handed riffs and a high-speed frontal assault of brutality. The band desecrate the heavens above with their technically progressive and dissonant sounds of Death, which always retains a melodic sensibility. Both catchy and ageless till the end, "Timeless Past Above" is 43 minutes of unparalleled destruction through creation into the realms of Blackened Death Metal perfection! There will be a digital single issued prior to the album's release date, with an exclusive "B-side" bonus track / alternate version of the song "Vermes" featuring guest vocalist from HELLBOMB! This is an album full of Timeless Death Metal classics- Odem's sound is both Technical and melodic, all conveyed in an absolutely smothering atmosphere of brutality! "Timeless Past Above" is enshrouded in art by Matt Lombard, best known for his work with Cradle of Filth, and will be released as Digi CD with 8-page booklet and Digital, both to include a bull-dozer bonus track cover of the IMMOLATION classic "A Glorious Epoch"! When Odem illuminate you with their sound, you shall experience transcendence, as they allow you to enter their underground temple of Black Death Metal perfection! A Glorious Epoch awaits those who embrace Odem's Descendance, bringing you truth through the ashes of a new creation!